Business development support - help to grow your business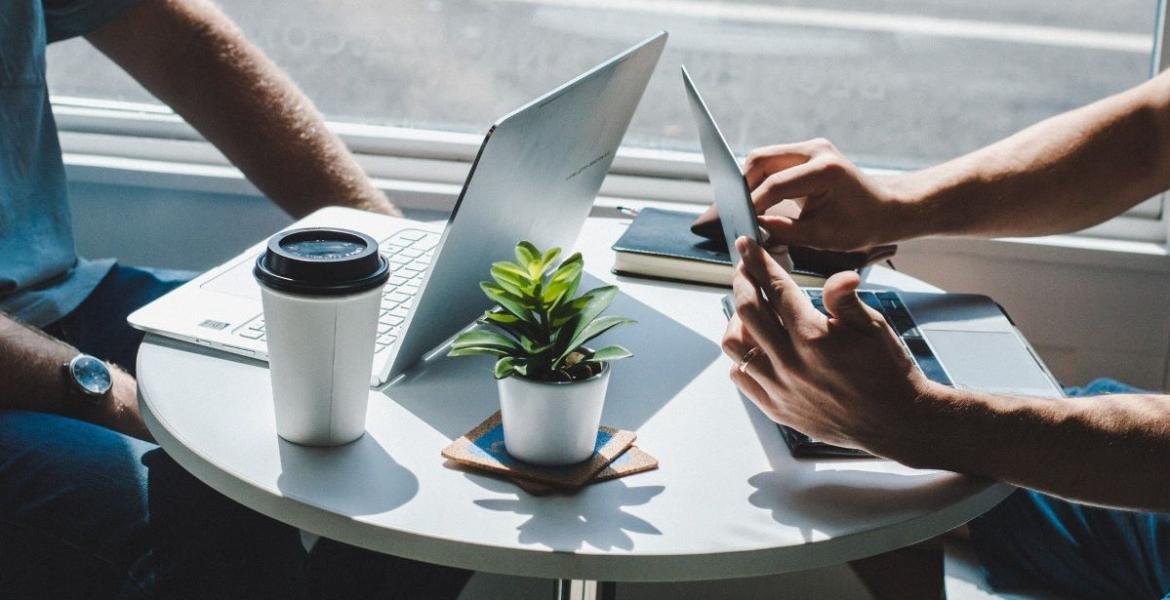 Developing your business? Find expert advice for growing it successfully.
This section provides an overview of business development services offering support and advice to assist with the growth and development of your Lancashire business. You'll also find information on financial support options, plus business networking and events that will help you make strong local contacts and provide opportunities to promote your business.
Local business support services
UCLAN - Grow your business
UCLAN - Grow your business offers a wide range of specialist business support with a strong track record for securing funding aimed at supporting and developing the region's small business community.
Boost - Lancashire's business growth hub
Boost Business Lancashire offers bespoke help designed to support ambitious businesses achieve significant sustainable business growth, plus the option of applying for growth mentoring to help tackle challenges you may be facing in growing your business
Through Boost, Lancashire businesses from start-ups to large companies can get access to a number of funded programmes in areas such as mentoring, scaling up, innovation, international trade, leadership development, and accessing finance.
Women in Enterprise Hub
A dedicated new online hub - The Women in Enterprise Hub - has been funded and launched by Boost; Lancashire's Business Growth Hub.
It provides details of current female business support, advice, reports and events services as well as showcasing inspirational women in the county.
Foreign Owned Company Support
If you are an internationally owned Lancashire based company, you are entitled to the same support as any UK registered business. However, you also have access to a dedicated Key Account Manager who can put together a bespoke business support package including access to a range of services such as business planning support, research and intelligence.
For details visit Invest in Lancashire - International.
New Government backed support
Help to Grow: Digital
Help to Grow: Digital is a UK-wide government-backed scheme that aims to help you choose, buy and adopt digital technologies that will help you grow your business.  Digital ways of working can lead to unexpected rewards for your business, including saving time and money and giving you the best chance to compete and grow. The scheme now includes businesses with at least one employee.
The scheme offers your business: 
Free, impartial advice and guidance about what digital technology is best suited to your business and how it can boost your business' performance 
Targeted financial support, if your business is eligible, worth up to £5,000 towards the costs of buying approved digital technologies such as approved Accounting and Customer Relationship Management software.
For full details and guidance visit GOV.UK - Help to Grow: Digital.
Help to Grow: Management Course
Help to Grow: Management Course is a national Government backed business growth programme for senior leaders being delivered in Preston and East Lancashire by Manchester Metropolitan University (MMU) and on campus at Lancaster University Management School (LUMS). Both are accredited by the Small Business Charter. Designed to be manageable alongside running your business, the programme is 90% funded by the Government and the fee payable by participants is £750.
Through the course you can:
access 12-weeks of learning
develop a bespoke business growth plan
get 1:1 support from a business mentor
learn from peers and network with businesses just like yours
For further details visit Small Business Charter - Help to Grow: Management.
How to register
To register your interest for the Preston cohort contact Michael Dobson at MMU m.dobson@mmu.ac.uk. To apply for the programme at Lancaster contact the programme team email helptogrow@lancaster.ac.uk
Innovate UK EDGE
Innovate UK EDGE is a key part of the UK innovation agency's investment in the pioneering businesses that drive economic growth. It is a publicly-funded service available to all high potential small to medium sized innovation-driven companies.
Support is bespoke but covers developing a commercial strategy; protecting & harnessing your IP; improving innovation management & accessing the innovation ecosystem globally.
Sourcing funding and finance: Applying the right strategy to secure grants and capital for your business, enhancing investor appeal and getting investment ready to propel your growth
Opening new markets: Creating connections to partners & leveraging insights
Contact Boost - Innovate UK EDGE Email: Philip Leigh, North Lancashire: phil.leigh@innovateukedge.ukri.org
New Government Energy Bills Discount Scheme
A new GOV.UK-energy bills discount scheme for businesses, charities, and the public sector has been confirmed today (9th January), ahead of the current scheme ending in March. The new scheme will mean all eligible UK businesses and other non-domestic energy users will receive a discount on high energy bills until 31 March 2024. For more details visit GOV.UK - energy bills discount factsheet and list of sectors eligible for the Energy and Trade Intensive Industries ("ETII") scheme.
Industry specific business support
Health industry development support
As part of Lancaster University's £41m Health Innovation Campus, they are offering fully-funded opportunities for SME businesses in Lancashire to grow and innovate in health.
For details visit Lancaster University - Health Innovation Campus.
Lancashire Digital Skills Partnership
The Lancashire Digital Skills Partnership is part of the Lancashire Employment and Skills Hub and brings together public, private and charity sector organisations to address local digital skills needs. In response to the Covid-19 outbreak, the Lancashire Digital Skills Partnership has drawn together information on digital tools and freely available digital training to support the use of those tools to support businesses, charities, educators and individuals.
Creative Lancashire
Creative Lancashire helps to strengthen existing businesses by building collaborations and networking opportunities, offering creative and digital business advice and providing information on finance, funding and growth.
Lancashire Forum Creative
UCLan's - Lancashire Forum Creative is a fully-funded European Regional Development Fund (ERDF) programme assisting Lancashire businesses with growth and increased profits, as well as helping individuals increase their confidence as leaders, strategic thinking and become better equipped to delegate and empower.
Business Companion
Business Companion provides free, accurate and practical advice on all trading standards law. The website has been put together by the Chartered Trading Standards Institute with trading standards and consumer law professionals. They have also published a guide with advice on the top five issues faced by businesses that sell goods or services online, by phone or by mail order and businesses that sell in people's homes called Distance Selling.
Business growth financial support
For current business growth grants and loans to help you develop your business and take it to the next level see business finance support.
It's also worth checking GOV.UK - finance and support your business North West for other current developmeny support options in the region.
Find business premises or office space
Whether you're looking to rent a commercial property or find larger office space to grow your team, Preston offers a wide range of options when it comes to finding the right workspace to develop your business.
For details see .
Recruitment, apprenticeships, training and skills support
For advice and support around recruiting the best people to grow your business further, as well as apprenticeships and training support to assist in the upskilling of existing staff for both professional and business development see recruitment and training support.
Local business networks
The city offers a variety of business networking groups in and around Preston, which are great places to promote your business and make useful contacts. For a list of current networking meets in around the city see business networks.
Preston Partnership
Preston Partnership is an independent partnership of businesses and organisations that are passionate about and committed to the city. The Partnership is made up of organisations of all shapes and sizes with a common goal to champion the city of Preston and its surrounding area.
For more details and how to become a member see Preston Partnership.
Local business events
To find out what business events, expos, conferences and exhibitions are happening in and around Preston see business events.
For events further afield in and around Lancashire visit Boost Lancashire - Events.
The North and Western Lancashire Chamber of Commerce also host a variety of free events and training alongside their paid for events. For more details visit Lancs Chamber - events.
Follow our business blog
Keep up to date with all the latest investment and business news, such as new support initiatives and grants, by regularly checking our business blog.