Free digital marketing business support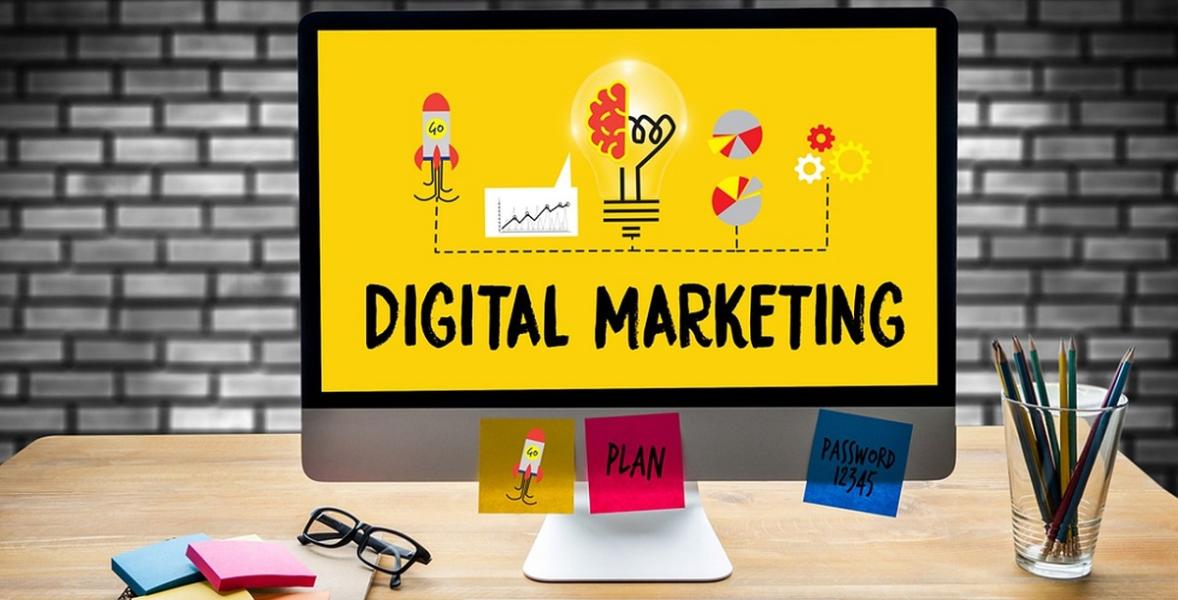 Looking to learn more about digital marketing, but don't know where to start? Find the support you need with a number of free tools to help you improve reach, engagement and conversions.
Digital marketing is all about how you promote your business across various digital platforms to reach out to your target audience, engage and convert potential customers.
It is an essential knowledge and skill requirement for creating, developing and maintaining successful businesses in today's digital world, yet it is also an area which is ever evolving and it's easy to feel left behind with the latest practices.
Whether you're just starting out or keen to build on existing knowledge, the following online resources will help you develop your skill sets to the next level. From start ups looking to set up a website and content creation, through to improving SEO, developing social media strategies, creating email newsletters, blogs and more, these free learning platforms will help support you with your development needs.
Google Digital Garage
Google Digital Garage gives you access to a range of free learning content designed to help your business or in your career. As part of this free service, they offer a wealth of digital marketing resources from the fundamentals of digital marketing and understanding customers needs and behaviours, through to learning about Google marketing tools. Choose to learn in bite sized chunks through individual modules, or dive right in and take an entire course end-to-end.
To view their courses visit Google Digital Garage - Digital Marketing.
Digital Boost
Digital Boost is a free learning platform that makes it easy for businesses to access business support and mentoring. With digital resources covering key digital marketing topics to reach engage and convert potential customers using SEO, social media, ads, digital marketing plans, email newsletters and more, it offers quick answers when you're felling a little stuck or an overview of a topic you'd like to find out more about.
To view their marketing resource hub visit Digital Boost - marketing resources.
If you'd prefer to discuss a topic with a professional, visit Digital Boost - request a 1:1 mentoring session.
The Skills Toolkit
The Skills Toolkit, by the National Careers Service, offers free courses to help you learn new skills. Including general skills that apply to all sectors and more specialised skills. As part of their collection of courses, they offer a number of digital design and marketing courses tailored specifically for businesses around topics such as the fundamentals of digital marketing, social media campaigns and becoming a digital marketing specialist.
To view their courses visit National Careers Service - The Skills Toolkit.
Digital Marketing Skills4All
Digital Marketing Skills4All offer free digital marketing bootcamps, funded by the Department for Education, for individuals aged 19+ living in the West Midlands or Northwest of England. Particularly great for individuals looking to start up a business, these bootcamps provide you with professional skillsets in a broad range of marking areas from social media, website building and content creating, through to SEO, Google Analytics and paid advertising.
For more details and how to apply visit Digital Marketing Skills4All.
Funded digital skills training for Rural Lancashire businesses
The Embrace Digital Lancashire programme is designed to support businesses in rural areas to make effective use of digital tools for marketing, websites, sales and day to day business processes. Tools and topics covered include Canva, TikTok, Instagram, Facebook Ads, SEO, photography, video and YouTube.
For more details visit Emmavgray - Embrace Digital Lancashire - Rural.
BT Skills for Tomorrow
BT and their partners are offering a range of webinars to help SME owners and their employees improve their digital and employability skills including marketing through online tools, social media advice and new digital tips and tricks.
For more details visit Eventbrite - BT skills for tomorrow.
Enterprise Nation
Enterprise Nation is a community of small businesses and business advisers that exist to shortcut your route to trusted business support. Whether you're starting or growing a business, they have the resources including marketing to help you. Free to join.
For more details visit Enterprise Nation - explore e-learning.
Marketing Donut
A free online resource providing practical information, tips and advice on all aspects of marketing.
For more details visit Marketing Donut.
Reach out through Invest Preston
Have a good news story to share? Looking to promote a business event taking place in or around the city?
Why not use our online tools to reach out to the local business community and engage with them. If you have a particular news story you think would be of interest for featuring in our eNewsletter or Invest Blog, then contact us at business@preston.gov.uk.
Equally, if you have a business related event you would like to include on our event's calendar, then complete the add a business event form. Before starting the form please read our content guidelines to make sure your event is suitable and listed as quickly as possible.