Business start up support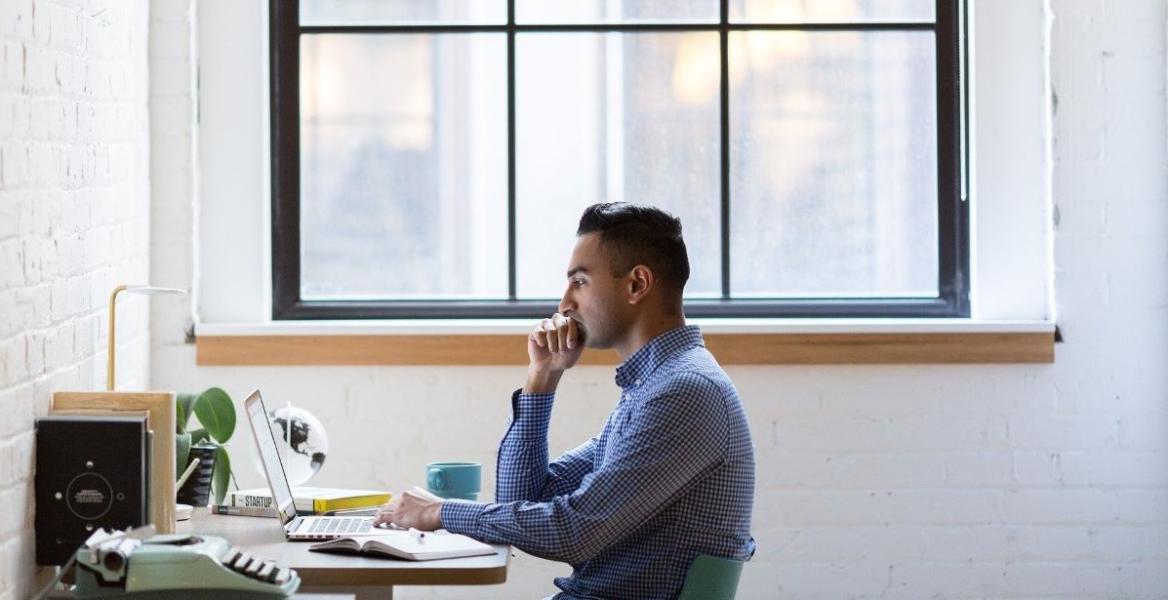 Starting a business? Find expert advice for kick starting it successfully from start up loans to support with finding office space, recruitment and training.
This section offers start up support services for your new or early stage Lancashire business to help you become established in the market place. You'll also find information on financial support options, plus business networking and events that will help you make strong local contacts and provide opportunities to promote your business.
Local start up support services
Boost - Lancashire's Growth Hub
Boost can help Lancashire start-up businesses access a number of funded programmes in key areas such as mentoring, scaling up, innovation, international trade, leadership development and accessing finance.
Flying Start Programme - available in Preston through Boost, the Flying Start programme is created for pre-start businesses and those that have traded for less than three years and is delivered by an experienced team of qualified startup business advisers. Our advisers can help you navigate the ups and downs of starting a new business, through support, mentoring and activities, tailored to suit your business needs.
Hyndburn Enterprise Trust
Hyndburn Enterprise Trust a not for profit organisation offers one-to-one impartial business advice at affordable prices to anyone thinking of starting a business in Lancashire, plus a range of workshops on a variety of business topics.
Ask About Business
Ask About Business is an information service available through libraries in Lancashire, which help start ups prepare, research and learn through their information resources, events, workshops, library space, and partnerships with other business support organisations.
You can also access business advice and information through COBRA - a complete business reference advisor containing all the information you need to turn your ideas into a business.
SELNET - for social enterprises
SELNET offers specialist business advice for social enterprises including starting a business. If you are a private sector/mainstream business looking for advice and support, they can redirect you based on your needs. Email: hello@selnet-uk.com
Start Your Own Business
Start Your Own Business is a useful tool that provides free start up resources and useful local contacts to help kickstart your business in Lancashire.
Co-operatives
If you are interested in setting up a co-operative, or want more information, events and networks, please take a look at the Preston Cooperative Development Network or email admin@prestoncoopdevelopment.org. There is also a dedicated co-operatives section on the Preston City Council website.
Setting up a Co-operative - free webinars
Interested in starting a business as a co-operative? The following links provide some useful information on setting up successfully:
Useful council services
The following links on Preston City Council's website provides useful information for new local businesses:
National start up business support services
GOV.UK business support
GOV.UK - set up a business provides you with a step-by-step process of what you need to do to set up a business. The things you need to do will depend on your type of business, where you work and whether you take people on to help.
Enterprise Nation: StartUp UK
StartUp UK is a pioneering scheme by Enterprise Nation, to provide free tailored support to startup entrepreneurs. Backed by the UK government and Monzo Business, the programme delivers free e-learning, downloadable business guides, virtual workshops and in person flagship events.
Prince's Trust Enterprise Programme
The Prince's Enterprise Programme offers a range of support services from training and mentoring support to funding and resources for unemployed individuals aged between 18 and 30 who are working fewer than 16 hours per week and looking to start up in business.
Start Up Donut
Start Up Donut is an online guide to starting a business with free advice, resources and tools for small business start-ups such as information on getting finance, business planning, hiring, IT, marketing and much more.
HM Revenue and Customs
GOV.UK - self employment detailed information has tax help and advice for those starting up and small businesses.
Start up financial support (loans and grants)
For start up financial support see our business financial support section.
Find business premises or office space
Whether you're looking to rent a business premises, office space or simply a desk space, Preston offers a wide range of options when it comes to finding workspace to start your business.
For details see Office and Workspace in Preston
Recruitment, apprenticeships and training and skills support
For advice and support around recruiting the right people for your start up business, as well as apprenticeships and training support to assist in upskilling staff see business recruitment and training support.
Local business networks
The city offers a variety of business networking groups in and around Preston, which are great places to promote your business and make useful contacts. For a list of current networking meets in around the city see business networks.
Preston Partnership
Preston Partnership is an independent partnership of businesses and organisations that are passionate about and committed to the city. The Partnership is made up of organisations of all shapes and sizes with a common goal to champion the city of Preston and its surrounding area.
For more details and how to become a member see Preston Partnership.
Local business events
To find out what business events, expos, conferences and exhibitions are happening in and around Preston see business events.
For events further afield in and around Lancashire please visit Boost Lancashire - Events.
The North and Western Lancashire Chamber of Commerce also host a variety of free events and training alongside their paid for events. For details visit Lancs Chamber - events.
Follow our business blog
Keep up to date with all the latest investment and business news, such as new support initiatives and grants, by regularly checking our business blog.