City Vision and Strategic Priorities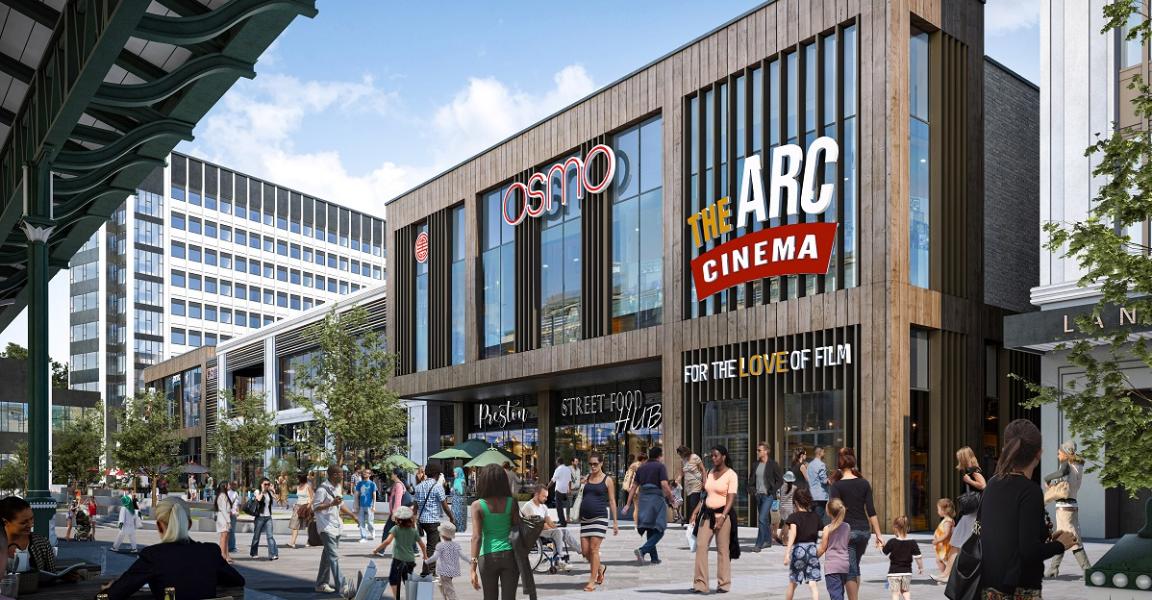 A community city putting the richness of life within reach for the people of Preston.
A dynamic, confident and growing city that still feels like home. A city where the full potential of its people, businesses and location are realised; open to investment that secures a sustainable future for all. A well-connected and liveable city with a wealth of talent and character, Preston is Lancashire's distinctive centre for commerce, culture and innovation. Where sky high ambition combine powerfully with civic pride, distinctive place-making and down to earth delivery.
Preston's City Investment Plan (2020 - 2035)
Preston's City Investment Plan is a 15 year vision for Preston setting out Preston's long-term objectives and strategy to transform the city, targeting resources and aligning public and private sector investments to respond to needs and capitalise on opportunities for positive change.
£20.9 million of Towns Fund investment will be critical to the delivery of the plan. It will help with early interventions, act as a vehicle for positive change and support sustainable and inclusive growth ambitions. The funding will help to kickstart a bold and transformational programme of projects mainly focused on the Harris Quarter Regeneration, the cultural and civic heart of the city.
The strategy is centred on investment priorities to support the people of Preston with a focus on sustainable and shared prosperity for its communities. At a time when the COVID-19 crisis is deeply affecting the city's residents and businesses, the long-term strategy will make a significant contribution to its recovery.
Strategic Priorities
Over the past few years stakeholders in Preston have committed to the following strategic priorities driven by the challenges and opportunities the city and wider county faces. This provides the foundations for the 15-year plan:
Transforming Preston's cultural infrastructure, focusing on cultural and leisure facilities, spaces and programmes
Expanding and diversifying the housing supply to significantly boost city centre living
Delivering a ground-breaking approach to community health and wellbeing in the city
Supporting Preston's economic recovery, skills, growth and resilience
Achieving a step change in sustainable movement and accessibility in the city by delivering the

Preston City Transport Plan

(PDF)

[3MB]

Delivering a new commercial district at Preston Station Quarter
How the priorities strengthen each other
Each of the investment priorities is intended to support and add value to the others in the following ways:
Development of our city centre cultural and leisure infrastructure, particularly within the Harris Quarter, will help with Preston's recovery and regeneration, and enhance the economic resilience of the city's vital retail and leisure core in challenging times
A much strengthened city centre offer will encourage commercial and residential investment, and capitalise on priorities we identify to deliver a new commercial quarter at Preston Station and our objective to significantly expand city living
We attach high priority on community health and wellbeing in its own right. However, our wider investment priorities will generate new economic opportunities for our residents and new opportunities to get involved with the cultural life of the city, both of which are now strongly associated with positive health outcomes
Our investments in the city's transport infrastructure and connectivity underpin our inclusive growth objectives and our commitments to making Preston a more sustainable place that delivers clean growth. Improvements to our infrastructure will in turn further contribute to better community health and wellbeing outcomes
The focus of our Towns Fund investment in and around the city centre will deliver change in the most accessible area of Preston by public transport, walking and cycling, which will further contribute to our clean growth objectives
Key outcomes
Economy
A resilient and growing Preston economy creating good quality new jobs and new businesses
A more productive economy driven by collaborative innovation and investment in higher value economic activity in the city
A distinctive, thriving and expanding creative, cultural, retail and leisure sector which underpins the vitality of the city's economy
Social
Significant and lasting improvements in the health and wellbeing of Preston's resident communities
Sustained reductions in deprivation levels, particularly in the health, income and employment
Resilient stakeholder partnerships which reflect the diversity of Preston's communities and our commitment to a fairer society
Environmental
Sustained reductions in CO2 emissions, congestion and air pollution
Significant increases in the use of public transport, cycling and walking
Increased resilience of infrastructure to climate change impacts
Economic impacts
Increased economic output (as measured by Gross Value Added)
Increased Full Time Equivalent Jobs
Reduction in carbon emissions
Strategic alignment at national and Lancashire level
Preston's City Investment Plan has a strong strategic fit aligning with priorities, strategies and plans at a both national and Lancashire level.
National
The plan supports sustainable economic growth, including a focus on clean growth, as well as supporting the UK's overarching Government's Plan for Growth, a response to bring about economic activity post Covid-19 (formerly the 2017 Industrial Strategy).
Build Back Better: (PDF) [5MB] our plan for growth' sets out the government's plans to support growth through significant investment in infrastructure, skills and innovation, and to pursue growth that levels up every part of the UK, enables the transition to net zero.
Lancashire
Preston plays a major role in contributing to Lancashire's sustainable growth ambitions and priorities which support the following:
The Greater Lancashire Plan (emerging)
Lancashire LEP Strategy (emerging)
Lancashire Growth Plan (draft)
Lancashire Cultural Strategy (draft)
Lancashire 2025 - Lancashire City of Culture Business Case (ongoing)
Preston City Deal
The plan aims to further support the achievements to date from City Deal. The priorities on connectivity, housing and business growth support proposed and existing investments:
Enterprise Zone Designations
Preston
The plan will focus investment over the next 15 years in line with the following existing and proposed key initiatives and strategies:
More about the plan and its delivery
For more information around the plan and its delivery see Preston's City Investment Plan, where you can find out about the city's 15 year vision, objectives and strategy in more detail.
An overview of current and emerging key city centre and wider projects and strategies supporting the plan and assisting in its delivery can be found in the key projects section.
Invest in Preston brochure
Preston, a thriving city with a thriving fair economy
For an overview of why to invest in Preston, including our vision, current city centre projects, key achievements and wider Preston Priorities, see our Invest in Preston brochure (PDF) [669KB] .