Business networks in Preston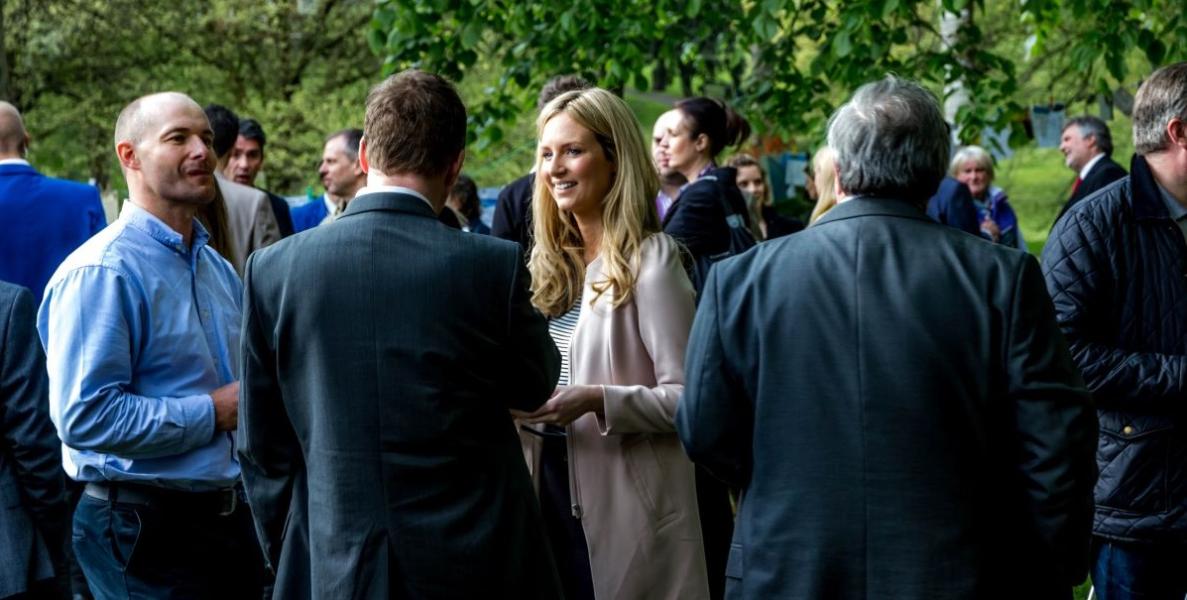 Establish and develop links with local and regional businesses through a variety of business networking meets in and around Preston.
Preston offers a variety of business networking groups in and around Preston. From regular meets to large scale events, join the buzz, meet like-minded professionals, make useful contacts, promote your business and make networking work for you.
To find out what business events are taking place in and around Preston see our business events section.
North and Western Lancashire Chamber of Commerce
Providing a range of networking events for members to attend with some open to non members...
North and Western Lancashire Chamber of Commerce (NWCC) is the region's largest business membership organisation representing 1,600 members in Lancashire, providing well over half the private sector jobs in the area.
They've played a key role in the region's business community for over a decade helping members start, grow and succeed through access to a range of practical services, networking and event opportunities, employee development programmes and national business support initiatives.
Downtown Lancashire
A thriving business club organising networking events for its members...


Downtown Lancashire is the fastest growing business organisation in the North of England and the West Midlands and understand that building connections is crucial when it comes to helping businesses thrive. So far, their membership consists of over 900 companies from across the country in both the public and private sector.

Pink Link Ladies
Pink Link is dedicated to promoting women through business networking, conferences and an active online community...


Pink Link Ladies Preston is a like-minded positive and proactive community of female entrepreneurs helping you to grow personally and professionally through network building, business growth and being part of a vibrant community of dynamic women in business.
SHOUT Network
Bringing together businesses who can collaborate, support, recommend and do business with each other...
SHOUT Network offer a relaxed approach to networking with a focus on building relationships between local businesses and working with their members to identify potential business relationships and facilitate introductions.
They have networking events taking place on most days of the week, at varying times, to ensure that you can grow your business around your current commitments and attend meetings at times that are convenient to you.
Business Over Breakfast (BOB) Clubs
BOB is a successful networking club structured to promote proactive referrals...
BOB Clubs connect local businesses and create connections that can be otherwise difficult to develop. Members benefit from other member referrals, word of mouth recommendations and new business opportunities, helping you towards building a more profitable, effective and successful business.
Unique Ladies
Professional and friendly ladies networking operating throughout the north west and beyond...
Unique Ladies Preston is about supporting, empowering and encouraging women of all ages to be the best they can. Meetings are warm and welcoming offering informal networking, an educational slot, tabe networking and an inspirational speaker presentation.
Women in Business Network
Women in Business Network (WIBN) Preston is a friendly group bringing together businesswomen with a wide range of professional experience, from business owners to career women in leadership positions, to enable to the building of strong business relationships through regular monthly meets.
The Hoppers Business Network
An informal collection of local businesses who all share a connection with Preston Grasshoppers Rugby Club...
Hoppers Business Network hold regular events and networking meetings to encourage business and to help support the rugby club.
Last Friday Club
A chance for property and construction professionals to get together informally.
Last Friday Club is a growing monthly property and construction networking event held at lunchtime on the last Friday of every month - excluding July, August and December - at the Forum Bar on Winckley Street in Preston.
It takes place between 12.30pm and 2pm and there are no formal invitations, memberships or booking. It is the ideal place for people to air opinions, share ideas, connect with others and grow their network.
Centre for SME & Enterprise Development
Quarterly business breakfast and twilight networking events


Centre for SME and Enterprise Development at UCLan run quarterly free business networking events for SMEs. Membership is free and includes masterclasses, workshops, knowledge exchange meetings and good practice discussion groups to help stimulate enterprise, simulation and business growth.