Business financial support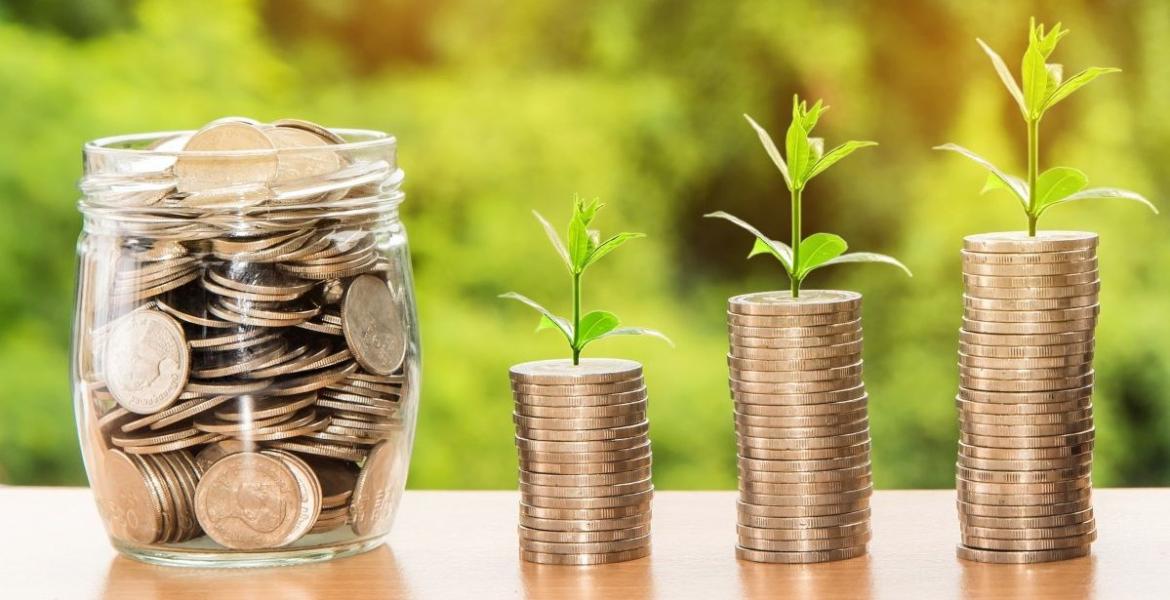 In need of financial support? Find funding options for new and established businesses plus advice for getting through difficult times.
Whether you're looking for funding to help kick start a new business, need assistance to develop an existing business or experiencing financial difficulties, the following information offers advice on grants, loans and other forms of funding depending on your situation.
Access to Finance Lancashire Service
Access to Finance Lancashire is a free service offering one-to-one support with developing business plans, financial forecasts, investment readiness and applications for funding to Lancashire SMEs.
Lancashire Funding Hub has information on finance options in one place. The aim is to help growing businesses access the funding they need to achieve their goals, while providing insightful information and guidance.
Business start-up funding
The following financial support can help new and early stage businesses looking for start-up assistance:
Start Up Loans
Start Up Loans is a government backed loans scheme offering low-interest personal loans up to £25k to new and early stage businesses who are unable to raise finance from mainstream lenders. The amount you can borrow will be based on your business plan.
Government Start up loans website Applying for a Start Up Loan - Start Up (startuploans.co.uk)
Virgin Start Up
Virgin Start Up is a delivery partner for Start Up Loans offering loans from £500 to £25k, plus exclusive offers and opportunities, for new and early stage businesses who have been trading for less than two years.
Business development funding
The following financial support can provide assistance with growing and developing your business:
Boost Business Lancashire
Boost Business Lancashire is Lancashire's Business Growth Hub offering a range of advice, special programmes and support, including funding and finance options, to help grow Lancashire businesses.
Young Apprenticeship Grant
To support the growth of apprenticeships, Lancashire County Council is offering grants of £3,000 per apprenticeship for eligible employers on a first come first served basis who support either a new recruit or an existing staff member under 25 to undertake an apprenticeship. Aimed at those employers who have not utilised apprenticeships in the past (or have not done so in the last two years). There are limited grants. available.
For more information email paul.hannant@lancashirelep.co.uk.
Rosebud
Rosebud offers loans from £10,000 to £300,000 for ambitious growing Lancashire businesses seeking to expand their workforce. The scheme is run by Lancashire County Council (LCC) through Lancashire County Developments Ltd and includes complimentary support and advice tailored to your business needs.
Manufacturing Growth Fund
Manufacturing Growth Fund offers SME manufacturers expertise to assess business opportunities and barriers to growth in order to make improvement recommendations and identify a suitable consultancy project for grant support where appropriate. Projects with a value of around £15k would attract a 36% grant.
Watchtower Programme
The Watchtower Programme is funded by Lancashire County Council and is being run by the North West Aerospace Alliance, Aerospace Consulting, and Community and Business Partners.
Offers support for Lancashire businesses to build competitiveness and resilience through insight, skills, innovation and diversification. The aim of the Watchtower Programme is to support Advanced Engineering and Manufacturing businesses or supply chain to innovate, adapt, and diversify to be competitive and remain financially sound and continue to thrive.
ECO I NW project - help to lower your carbon impact
The ECO I NW project is a £14 million pound ERDF project being headed up by Lancaster University, with support from the University of Central Lancashire, to offer free support for SMEs such as designing and running research and innovation projects to lower carbon impact.
For more details contact Alison Holden (Business Engagement Officer at UCLan) at Aholden11@uclan.ac.uk
Funding Circle
Funding Circle offers creditworthy small businesses the chance to borrow £5000 to £500,000 directly from real people in the UK, sidestepping the banks. Lancashire County Council (LCC) has joined forces with Funding Circle and will also lend to eligible local businesses that take out a Funding Circle loan.
For details visit Lancashire County Council - peer to peer lending.
The Preston Business Improvement District Special Projects Fund
Preston city centre's Business Improvement District (BID) has launched a special projects fund.
The fund is open to groups of businesses, within the BID area, to assist with financial support towards business-led campaigns, events, and initiatives to enhance the city centre.
Applications can be made for assistance towards such things as (examples only, not an exhaustive list):
a) Events and festivals and where it forms part of a promotional programme, which is likely to lead to increased and measurable economic benefit;
b) Alleviating crime or anti-social behaviour;
c) Increased footfall projects, where the applicant should demonstrate innovation and wider community/business involvement impact.
For full details and how to apply visit BID Special Projects Fund or email markw@lancschamber.co.uk.
Access to Finance
If you're looking to find and secure finance to help you unlock your potential and achieve growth, the Access to Finance team at Boost Business Lancashire is here to help businesses in Preston. The Access to Finance team has a wealth of banking knowledge and experience across debt, equity and alternative funding options.
For details visit Access to Finance - Boost (boostbusinesslancashire.co.uk)
Helping Lancashire Community Hub
Boost Business Lancashire has launched a new Helping Lancashire Communities Hub for businesses and employees to support local communities in which they operate and live, across a wide range of issues including cost of living challenges.The Hub is designed to help those leading and working in businesses in Lancashire to better understand the support already available when engaging with their local communities. It includes information on how to access energy bills support, warm spaces, food banks as well as health and wellbeing initiatives through programmes such as Business Health Matters. Please also see the Help In Preston website.
Other Funding support
It's also worth checking GOV.UK - finance and support your business North West for other current support options in the region.
Helping businesses through difficult times
GOV.UK offer information around what your options are if you find yourself in financial difficulty, including options for paying off your debts, how to avoid insolvency and how to apply to become bankrupt.
They also provide information on grants and government support and what to do if you cannot pay your tax bill on time.
Business Debtline also help any business which has cash flow or debt problems and provides free practical advice to help businesses successfully manage their way through financial difficulties.
Follow our business blog
Keep up to date with all the latest investment and business news, such as new support initiatives and grants, by regularly checking our business blog.