£20 million Levelling up cash boost for Preston
19 January 2023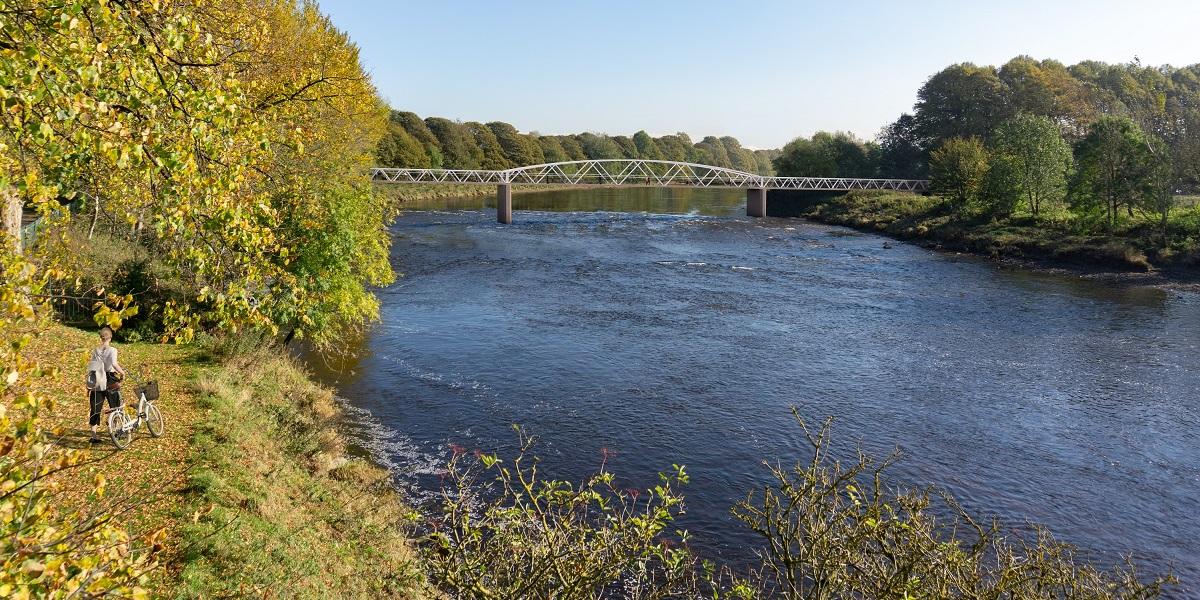 Preston City Council's Levelling Up bid has been successful with an award of £20 million by government.
Preston's Levelling Up Fund bid titled 'Active Preston: Transforming our Community Infrastructure' will bring real quality of life, health and wellbeing benefits to its residents and have many positive impacts for communities across Preston.
Key areas of investment
The two main areas of investment, when delivered in conjunction with each other, will bring many benefits:
Transport
Investment in new and enhanced works to improve the active travel infrastructure in the city:
new cycle/footbridge over the River Ribble to replace the Old Tram Bridge
new cycle paths and walkways making them greener and safer and more user friendly This includes segregated routes along Queen Street and Avenham Lane
major public realm works at Friargate South
new mobility hub to provide a secure cycling facility at Preston bus station
Cultural
A cross city project focusing on the regeneration and improvement in four major city parks. The proposals include the delivery of new, high quality and more accessible community sports facilities and pitches, pavilions, public realm and safety and infrastructure improvements to key heritage buildings.
Ashton Park - the major redesign and renewal of the 32ha park, a new community sports hub and sports pavilion, 3G sports pitch and several adult and junior football pitches, with associated landscaping.
Moor Park (Grade II* listed) - heritage and public realm improvement works including lake restoration, bridge works and new phase 2 visitor facilities
Waverley Park - a range of sports, visitor and community facilities and access improvements
Grange Park - accessibility and lighting improvements to support the re-opening of a building to support community use
Preston City Council Leader Councillor Matthew Brown said he was "over the moon" at the news that the necessary cash had been secured:
"With the timescales given, we had to propose something that was realistic, but that we felt was quite transformative. We understand the strong feeling around the tram bridge and are delighted that it will finally be resolved, which is very positive.

"Even more money going into our parks is something we have been seeking for some time. It's going to improve parks in some of the more deprived areas of Preston, so people have opportunities for sport, participation and enjoying the natural environment.

"The cycling infrastructure improvements being funded through the bid will also help Preston in its commitment to the climate change agenda and becoming a "genuine zero-carbon city".
Councillor David Borrow, Cabinet Member for Planning and Regulation said:
"Preston is blessed to have some wonderful parks and open spaces and the improvements through new active travel schemes, leisure, play and sports facilities, will help more people to enjoy them and stay healthy and active.

"Improving the health and wellbeing of our communities is at the heart of our agenda and these projects will help us achieve that, as well as inspiring a sense of local pride and investing in areas that need it.'

Preston's £20m award is part of almost £200m awarded to Lancashire by the Department for Levelling Up Housing and Communities (DLUHC) to 'spark transformational change' and is among more than 100 across the country awarded a share of £2.1bn from round two of the government's flagship Levelling Up Fund.
The government has also confirmed there will be a further round of the fund, providing more opportunity to level up places across the UK.
County Councillor Aidy Riggott, Lancashire County Council's Cabinet Member for Economic Development and Growth said:
"This local Levelling Up bid aligns strongly with Lancashire's broader economic and regeneration activities and will build on and support projects delivered by the County Council. It will deliver an active travel network that better serves and connects communities.

"To support the success of these schemes, Lancashire County Council has allocated in-principle £1million match funding from its Lancashire Levelling Up Investment Fund. We look forward to continuing to work closely with Preston City Council to support the scheme, continuing the ongoing support that we have provided so far in support of the Levelling Up agenda."
Notes to editors
Preston City Council actively applies and prioritises the principles of Community Wealth Building wherever applicable and appropriate. Community Wealth Building is an approach which aims to ensure the economic system builds wealth and prosperity for everyone.