Future plans for the Guild Hall Preston
17 March 2023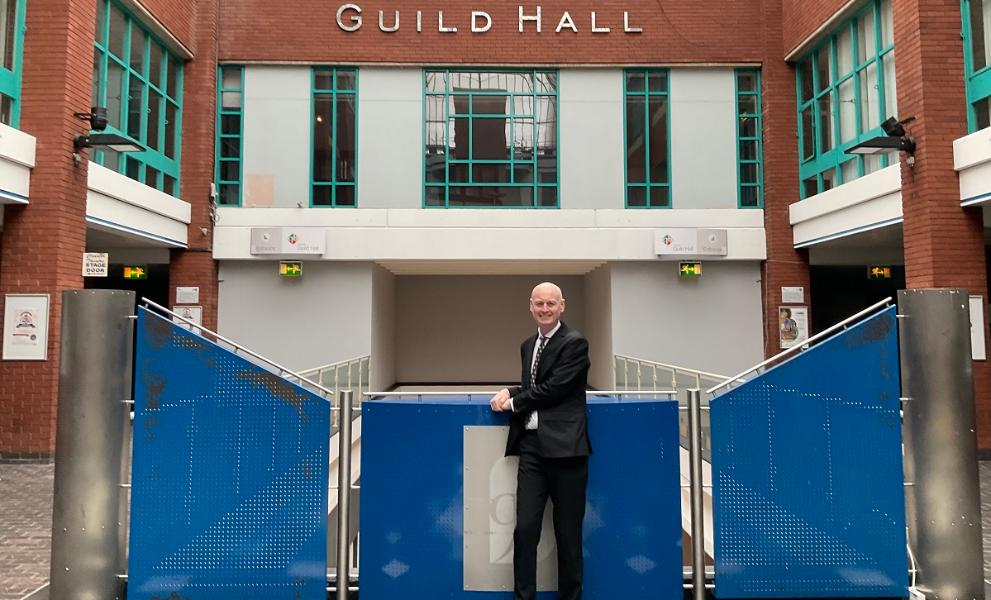 Preston City Council is pleased to announce that it can now proceed with plans for the future of The Guild Hall Preston.
Councillor Matthew Brown, Leader of Preston City Council said:
"Preston's iconic Guild Hall can now look forward to a bright future once more. The much-loved Guild Hall is vital to the economy of the city and we know that our residents will be glad to hear the good news. The council will be exploring all options in order to give the building a new lease of life and a viable future."
Adrian Phillips, Chief Executive of Preston City Council said:
"There has been lots of interest in future plans of the building and we understand the significance and importance of the Guild Hall to the people of Preston, the city and the wider city region.

"We are now in a position where we can prepare a business case in the hope of securing a long term, sustainable, and profitable future for the building. It will be a significant task to deliver a positive and optimistic future for The Guild Hall Preston but we are committed to bringing it back into use and once again, it being at the heart of culture and entertainment in Preston."
Further information
Photo caption: Cllr Matthew Brown Leader of Preston City Council at the Guild Hall Preston
The Guild Hall was commissioned to replace the town's Public Hall, now known as the 1872 Bar and restaurant on Lune Street. Designed by Johnson Marshall and Robert Matthew, was due to be ready for the Preston Guild of 1972 but officially opened in 1973. The venue consists of two theatres: The Grand Hall, with seating for 2,034 and the smaller Charter Theatre with 780 seats, with a number of retail units on the ground floor.
Any media enquiries or interview requests please email Nicole Billington n.billington@preston.gov.uk or Alma Stewart a.stewart@preston.gov.uk