Growing the Cooperative economy through Community Wealth Building
23 March 2023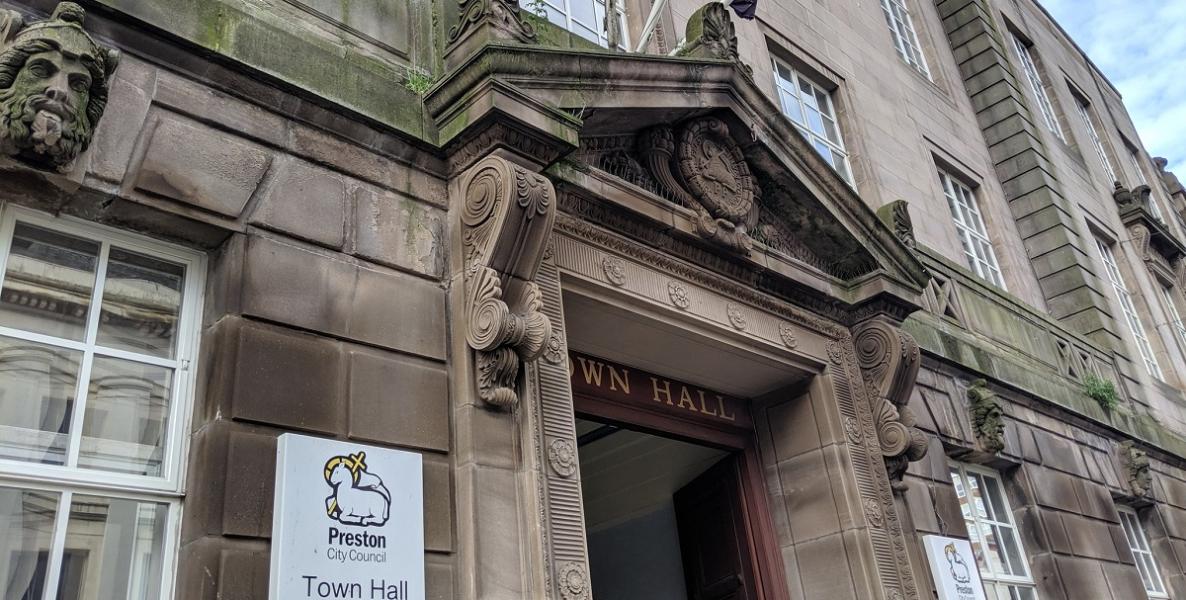 As the city's communities continue to build back from the pandemic and continue to struggle with the ongoing cost of living crisis, Preston City Council's commitment to providing a fairer and inclusive city for all its residents is as important as ever.
One of Preston's main priorities is to provide an economy that supports prosperity and promotes fairness in working lives and practices. One of these ways is championing co-operative working through Community Wealth Building (CWB) principles, sometimes known as the 'Preston Model'.
CWB is about creating a resilient and inclusive economy for the benefit of the local area, providing value for our communities wherever possible. While the principles of Community Wealth Building cut across the entire organisation, key areas of work currently include:
Progressive procurement - How money is spent
Social Value - Benefits for the local area, such as employment, skills, real living wage, environmental impact, and greater wellbeing
Democratising the economy - Cooperatives, economic inclusion, greater opportunities for all
Preston Real Living Wage - Paying all employees a fair and reasonable wage
A programme that promotes a culture of collaboration between anchor institutions, communities and co-operative initiatives is The Advancing a Shared Economy in Preston (ASEP) which is now in its second year. Jointly funded by Preston City Council and Power to Change, its overarching aim is to bring about a more democratic and collaborative economy.
The programme has three objectives focussed on decarbonisation, community development and raising awareness of the cooperative model. It is fostering closer working, the sharing of insights and the creation of shared resources.
Councillor Matthew Brown, Leader of Preston City Council said:
"As an authority we are committed to growing the cooperative economy so communities in Preston have opportunities to work in enterprises in which they share the rewards of the wealth they produce. We are delighted there are now several new worker-owned businesses in our city with more on the way. Alongside initiatives like the North West Mutual, Leighton Street Housing Cooperative, Plungington Community Land Trust and publicly-led regeneration of our city centre, that will create hundreds of new jobs, we are building a local economy working in the interests of our communities."
Two key projects are focused on raising awareness and developing infrastructure to support co-operative development over the long term.
The Preston Cooperative Education Centre
The Preston Co-operative Education Centre (PCEC) is a union-coop governed by its members, providing education and training in cooperative business models and organisational skills according to cooperative principles.
The team are reaching out to trade unions to raise awareness and explore opportunities for union backed worker coops in the city. The courses are designed to meet the needs of their students, leading to a regeneration of democratic and cooperative ways of working.
Andy Birchall, Secretary of PCEC said:
"Our work will support people to create new cooperative businesses and cooperative ways of thinking, within a cooperative framework of community wealth building.
"We are offering an alternative option to standard business approaches and we believe in making the profits of our work benefit other cooperatives and local communities for the common good."
The Preston Cooperative Development Network
The Preston Cooperative Development Network (PCDN) project is reaching out to business and social enterprise sectors, and to work closely with, and advise community groups about cooperative working.
By targeting business advisors within existing support networks such as Boost (The Lancashire Business Growth Hub), SELNET (the Social Enterprise Lancashire Network) and the Preston Community Network, the project has three aims:
To increase awareness of the cooperative model across the business advisory community
To develop an understanding of when it might be an appropriate model for an advisor to propose to a client
To educate advisors so that they can signpost their clients to more specialist support
The project is creating bespoke resources and delivering webinars and is targeting specific audiences in Preston. Online and face-to-face events for students at UCLan will create awareness of how cooperatives can address challenges around housing and employment, particularly where freelancing is common in areas such as the creative, film and technical sectors.
The PCDN has also identified growing community interest in renewable energy generation and insulating homes to improve efficiency and bill reduction, which is creating opportunities to promote practical cooperative models of working.
Gareth Nash from PCDN said:
"Co-operatives can provide solutions where business owners are retiring, a group of people want to create their own jobs, micro businesses want to collaborate on buying and/or selling, and where communities want to save a local service. This project enables us to promote these opportunities."
To date, seven groups have been enabled to start as worker coops. These include the Mandala Centre for Yoga and Wellbeing, Deeds Not Words, The Preston Digital Foundation and Worth a Gander. Three further groups have also expressed an interest and the team are working with these groups to complete their applications.
Further Information
Preston City Council actively applies and prioritises the principles of Community Wealth Building wherever applicable and appropriate. Community Wealth Building is an approach which aims to ensure the economic system builds wealth and prosperity for everyone.
Media enquiries: Nicole Billington, 01772 906349, n.billington@preston.gov.uk