Help for Lancashire businesses to innovate
12 May 2023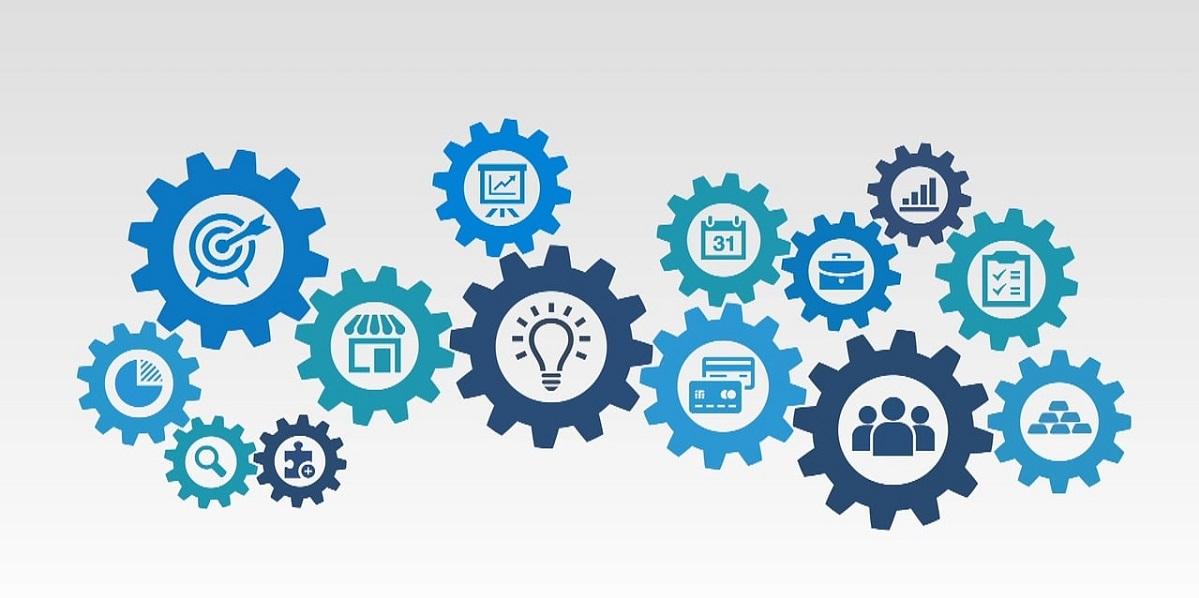 "Innovation is the practical implementation of ideas that result in the introduction of new goods or services or improvement in offering goods or services."
Do you have an idea for a new product or service or way of doing things but need some advice and help to make it work?
We are fortunate in Lancashire to have excellent Universities on our doorstep plus some great local and national resources to help bring your idea to fruition.
UCLan Innovation Clinic
Are you looking to grow your business by launching a new product? Need advice on how feasible your product idea is, help to design, develop and test the product or support in developing a launch strategy? Then check out the support on offer from the University of Central Lancashire's (UCLan) Innovation Clinic.
The UCLan Innovation Clinic supports Lancashire businesses to innovate and grow through the development of new to firm and new to market products.
The Clinic team brings together extensive industry and academic expertise, state-of-the-art facilities and technology to provide fully funded and tailored support at any stage of the product development process from initial concept and market research through to launch. Support can include:
Independent idea evaluation and feasibility analysis
Market research, demand and competitor analysis
Advice on IP and freedom to operate
Innovation strategy
Product design support
Prototype development
Product testing
Brand development
Materials, supply chain and manufacturing advice
Commercialisation
Get in touch
The Innovation Clinic have already helped almost 220 businesses to develop new products and have had some excellent feedback. For more information on the support they can offer and further details email innovationclinic@uclan.ac.uk.
Success story
Preston-based Studio John Bridge took advantage of the help on offer and the Innovation Clinic team assisted in the development of a minimalistic and easy-to-assemble eco-chair. They helped create a product construction, assembly and manufacture solution.
"UCLan's Innovation team were fantastic! They helped us through market research, both by style and materiality to match our design ethos. We also received great advice on how to progress the design ideas, which led to the R&D team putting together a design for a unique chair, that we worked collaboratively on, to create 'Empire'"
John Bridge, Managing Director at Studio John Bridge
More local and national support
Innovate Lancashire
Lancashire Innovation Network - Innovate Lancashire, supported by Lancashire County Council, is a network that brings together support and collaboration in one place to support businesses to get their innovation to market. The dedicated Innovate Lancashire hub champions innovation, details business support, has a business directory and events/festivals for innovation.
Lancashire Cyber Foundry
Lancashire Cyber Foundry (LCF) has been created to share the expertise of Lancaster University with businesses to prepare them for their digital future. At LCF they are passionate about seeing SMEs release new products, digitally innovate, grow in size and revenue, and collaborate with researchers at Lancaster University.
Productivity and Innovation Centre
Which aspects of your business model are hindering your growth? How will you increase and optimise your pipeline of profitable customers and projects? Or are there changes to your service design, structure, or business processes that would improve your productivity? Unsure or need support? SME Productivity and Innovation Centre - Edge Hill University can help. For more details contact the PIC's Business Development Team at PIC@edgehill.ac.uk or telephone 01695 657645.
Innovate UK
Innovate UK is the UK's national innovation agency. They support business-led innovation in all sectors, technologies and UK regions. They help businesses grow through the development and commercialisation of new products, processes, and services, supported by an outstanding innovation ecosystem that is agile, inclusive, and easy to navigate.
UK Research and Innovation (UKRI)
Innovate UK - UKRI is the national funding agency investing in science and research in the UK, bringing together the seven research councils, Innovate UK and Research England.