Regeneration project helps add c.£3.5m to the city's economy
10 October 2023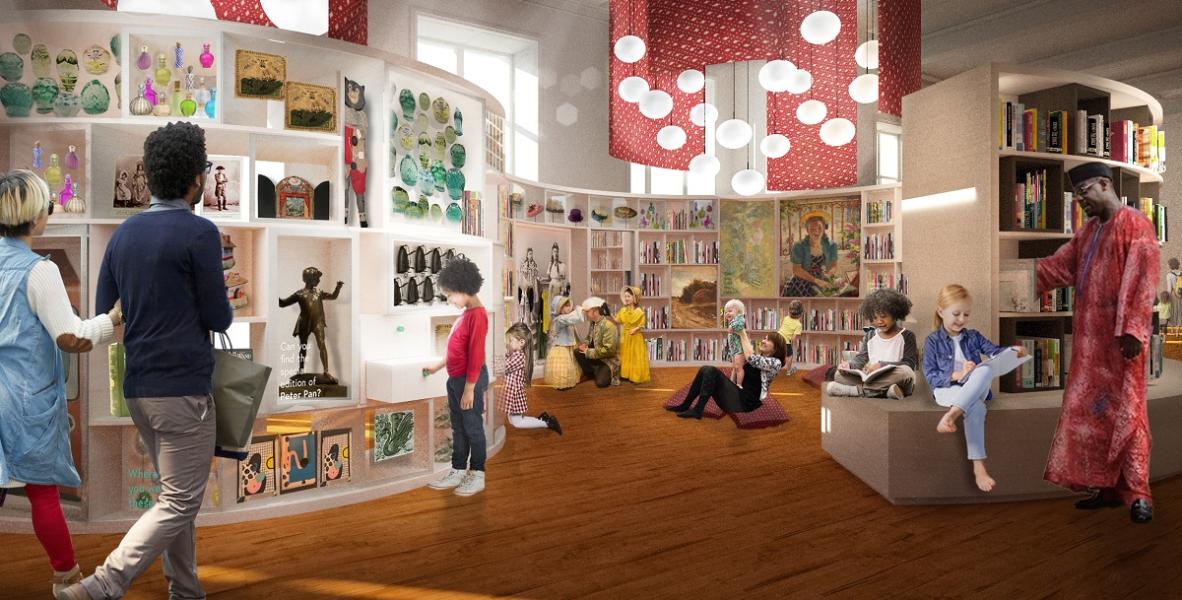 According to research carried out by Conlon Construction, the construction company behind the regeneration of Preston's iconic Harris Museum, the project is helping to boost the local economy.
The £16m Harris Your Place project, which Preston-based Conlon Construction is the principal contractor on and is delivering approximately £9m of work, has so far seen £3,479,212 spent within PR postcodes with local supply chain companies.
In addition, 286 local people within a 30-mile radius have worked on the project which has also generated more than 500 apprentice days to-date.
The Harris Your Place project sees the refurbishment of the Grade I listed museum, art gallery and library to enhance and protect the building for future generations. It is one of six major projects within the £200 million Harris Quarter Towns Fund Investment Programme, which is set to transform its historic buildings, sites and public realm into a diverse culture, leisure and employment offering.
Leader of Preston City Council, Cllr Matthew Brown, said:
"Seeing these economic benefits being delivered by our ambitious but realistic investment programme was central to our thinking. We wanted to ensure that our regeneration of Preston would enhance our economy by using a community wealth-building approach to target spend on local business and employ local people many of whom live in Preston. It's heartening to see our objectives come to fruition and pay dividends socially and economically. This once again is the Preston Model in action."
Chair of Preston's Towns Fund Strategic Board, John Chesworth, added:
"When designing the Towns Fund Investment Programme, we wanted to ensure that local people and businesses would benefit from the transformation of the city's key assets in the Harris Quarter.

"The projects now being delivered are creating real economic impact, and we're only at the start of what we're looking to achieve."
Chairman of Conlon Construction, Michael Conlon, added:
"As a proud Prestonian business, it's imperative that our supply chain draws from the wealth of outstanding people on our very doorstep. Some of our longest supplier relationships are with local businesses who possess the same passion for excellence and the specialist skillsets that heritage projects like the Harris require. The works taking place on this much-loved city landmark are a prime example of delivering true economic benefit through employment, apprenticeships, training, work experience and more."
Further information
Towns Fund - Town Deals
On 27 July 2019, the Prime Minister announced that the Towns Fund would support an initial 101 places across England to develop Town Deal proposals, to drive economic regeneration and deliver long-term economic and productivity growth. See further details of the announcement.
Preston's City Investment Plan is a 15-year vision for Preston, setting out Preston's long-term objectives and strategy to transform the City, targeting resources and aligning public and private sector investments to respond to needs and capitalise on opportunities for positive change.
Preston City Council actively applies and prioritises the principles of Community Wealth Building wherever applicable and appropriate. Community Wealth Building is an approach which aims to ensure the economic system builds wealth and prosperity for everyone.
Harris Quarter Towns Fund Investment Programme
Projects included in Preston's £200 million Harris Quarter Towns Fund Investment Programme are: